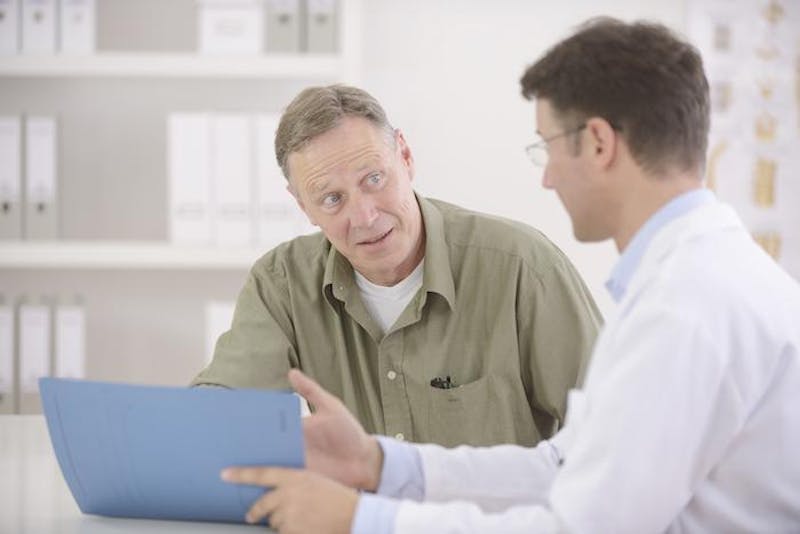 In a perfect world, you can expect most wounds to heal within approximately three months. Unfortunately, healing is a complex process, so it's possible to have wounds that heal slowly or not at all.
And ignoring these sores or ulcers can lead to worsening problems and even dangerous complications, like limb amputation.
Our team at Wound Evolution - Wound Care and Hyperbaric Medicine specializes in treating severe, infected, or non-healing wounds, ranging from diabetic foot and venous leg ulcers to pressure sores and surgical wound complications.
If you have these issues, we recommend finding a qualified wound care specialist. Here's how.
Signs you need professional wound care
One of the most obvious signs you need a wound care specialist includes having a sore or ulcer on your body that doesn't show any signs of healing within two weeks or remains unhealed after six weeks.
Additional signs of infection or improper wound healing include:
A foul odor

Wound drainage or a thick, discolored discharge

Swelling and redness

Red streaks or splotches spreading out in the area

Discoloration around the wound edges

Persistent or worsening pain

Fever
Even a tiny wound can be dangerous and spread infection throughout your entire body, especially if you have diabetes.
How wound care specialists can help
Unlike general medicine practitioners, our doctors specialize in wound care. That means we have advanced training in treatments customized to your unique needs. At our practice, we've handled all sorts of complex wounds and work tirelessly to maximize your long-term healing.
Some of our specialized wound care treatments include:
Incision and drainage

Infection management
We also offer nutrition or lifestyle changes that can help support the healing process.
Finding a qualified wound care specialist
It's easy to Google "wound care" and generate a list of provider names in the area. But that doesn't mean they're all trained professionals you can trust. We recommend asking the following questions.
Is this your primary specialty?
As we mentioned before, seeing a general physician isn't the same as a wound care specialist. Without a trained expert, you run the risk of receiving an ineffective or incorrect treatment.
At Wound Evolution, Ashley Huddleston, MD, and Autumn Savage, DO, CWS-P, have made wound care their primary specialty.
What wound care treatments do you offer?
Look closely at the wound care services a facility has to offer, including what makes them stand out from others.
Similarly, when it comes to quality wound care, many external therapies, like cleaning and wrapping are most effective when combined with internal treatments, like hyperbaric oxygen therapy. We offer a wide range of services at Wound Evolution.
What should I expect during my visit?
A qualified wound care specialist will want to review your medical history and provide an in-depth assessment that often includes blood tests or other specialized diagnostics associated with your wound. They need all this information to create a personalized and effective treatment strategy.
It's also important to learn how your wound care specialist plans to diagnose, treat, and adjust your treatment strategy to support the healing process.
Would you send a family member to your facility?
This straightforward question can reveal a lot about a potential provider. Not only can you get a sense of the quality of care you could expect, but you can also gain insight into whether it's a location with a team you can trust.
Who can answer my questions?
This may seem like a silly question, but it's vital to see who you and your family can contact any time you have questions — not just during an office visit.
For more information on finding effective wound care, contact our office in Fort Worth, Texas, by calling 817-406-2067 to schedule an appointment or book a consultation online today.