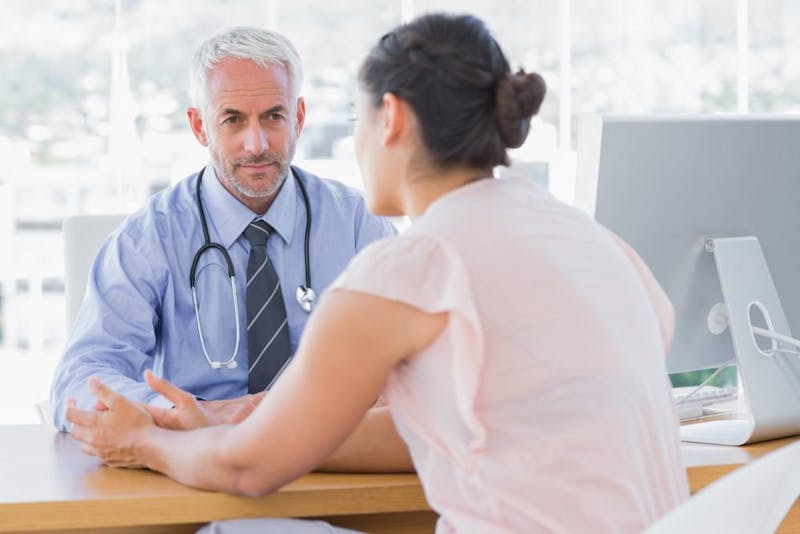 It's easy to assume that any procedure with the goal of removing tissue would hurt. But our team of wound care specialists uses a variety of methods to perform a debridement, and we always take steps to keep you as comfortable as possible throughout the entire process.
The best part? Not all forms of debridement hurt.
At Wound Evolution - Wound Care and Hyperbaric Medicine, we rely on the latest treatments available to debride wounds and promote healthy healing. If you have a wound that's severe, is infected, or won't heal, here's what you can expect from debridement.
How debridement works
When you undergo debridement, we start by thoroughly cleansing your wound. Then we remove tissue or foreign debris at the site, such as:
Thickened or callused skin

Infected, nonviable, or dead tissue

Foreign material from dressings
This process helps promote healing in non-healing, infected, or chronic wounds.
We can determine the best debridement option for you by evaluating your wound and reviewing your health and medical history. This whole-body approach helps us determine the best path to healthy wound-healing.
Types of debridement
While all forms of debridement focus on cleansing the wound and removing unhealthy tissue, the methods vary significantly. Similarly, some types of debridement come with little — if any — pain, while others can cause significant discomfort.
Here are the most common debridement methods:
Biological debridement
This painless approach to wound debridement is also perhaps the most surprising. That's because it uses sterile larvae (or maggots) to eliminate dead tissue and pathogens from your wound.
During this treatment, we apply the sterile maggots to your wound with a special dressing to keep them in place. They typically stay in place for 24-72 hours and are replaced twice weekly.
Biological debridement provides the best results for large wounds, those infected with antibiotic-resistant strains of bacteria, and for people who can't have surgery.
Enzymatic debridement
Enzymatic debridement also comes with little discomfort. We use topical enzyme solutions, gels, or ointments to liquefy the nonviable tissue during this treatment.
In most cases, we apply these solutions once or twice a day, then cover the wound with a bandage. When we change your dressing, the dead tissue comes off with it.
We often recommend enzymatic debridement for people with surgery risks or bleeding problems. But it's not ideal for large or severely infected wounds.
Autolytic debridement
The last debridement method to cause little discomfort involves special moisture-retaining dressings changed once per day. This approach uses your body's natural fluids and enzymes to soften bad tissue at the wound site so it swells up and separates from the wound.
It's common to see autolytic debridement used in combination with other forms of debridement, and it's best for pressure sores and non-infected wounds.
Mechanical debridement
This is the most common type of debridement and comes in different forms, including:
Hydrotherapy, using running water to wash bad tissue from the wound

Wet-to-dry dressing, applying wet gauze to a wound and removing it when it dries and sticks to the wound

Monofilament debridement pads, brushing a soft polyester pad across the wound
We can use mechanical debridement for infected and non-infected wounds, but it can cause pain. We provide pain relievers to increase your comfort throughout the process.
Sharp debridement
As you might guess, this type of debridement involves using sharp medical instruments, like curettes, scalpels, or scissors, to cut unhealthy tissue from the wound.
When you have sharp debridement, you often get local or general anesthesia.
Regardless of which type of debridement you require, you can rest easy knowing that we keep you comfortable throughout the entire process.
Do you need specialized wound care? Contact our team at Wound Evolution today to learn more about your treatment options. We have offices in Fort Worth, Dallas, and San Antonio, Texas, as well as Overland Park, Kansas.