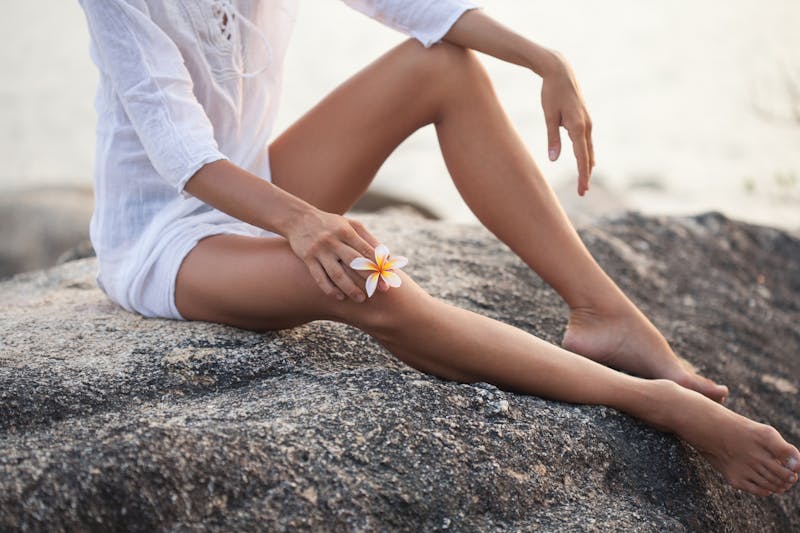 We are dedicated to helping you obtain the most successful wound recovery at Wound Evolution by offering cutting-edge wound care innovations, such as skin grafting. Skin grafting is a type of surgery in which healthy skin is transplanted to cover or replace damaged or missing skin. Here we'll cover the different skin graft types.
What Is a Skin Graft?
During skin grafting, our doctors take healthy skin from one part of the body and transplant it to cover skin that's damaged or missing or cannot heal on its own. Skin grafts are most commonly recommended as a treatment for the following concerns:
Burns
Infection
Surgery to remove skin cancer, such as Mohs surgery
Skin ulcers and bedsores, or pressure injuries
Slow-healing or large wounds
Within a few days, the grafted skin develops blood vessels that connect to the surrounding skin. While most skin graft procedures are successful, the transplanted skin may not heal or "take" to the surrounding skin. If this happens, you may need another skin graft.
Most often, healthy skin for grafting is from your body, called an autograft. However, when there isn't enough healthy skin, you may require an allograft. This procedure uses skin from a donor to cover the damaged skin until the wound heals or you grow enough healthy skin to use for a permanent graft.
Are There Different Types of Skin Grafts?
Here are some of the most common skin graft types:
Split-Thickness Skin Graft (STSG)
The top layer of skin, or epidermis, is removed, as well as part of the second layer, or dermis. STSG generally covers large areas of damaged or missing skin with healthy skin from the thigh, bottom, belly, or back. The donor site naturally heals on its own in approximately two weeks.
Full-Thickness Skin Graft (FTSG)
During an FTSG, the entire top and secondary layers of healthy skin are removed. Because FTSG procedures require thicker skin for transplantation, the method requires a lengthy recovery period compared to STSG.
FTSG is best for body parts not covered with clothing, such as the face. Healthy skin is generally removed from the groin, arm, or collarbone area.
Composite Graft
During the composite graft procedure, cartilage and other soft tissues are transplanted as well as the skin. Composite grafts can repair damage to the nose, fingertips, and ears.
Bio-Engineered Skin Graft
These skin grafts dramatically improve your treatment options by accelerating healing for slow-healing wounds without surgery. Bioengineered skin is a skin substitute produced in a lab. To create a substitute skin graft, tissue engineering begins with cells combined with proteins and growth factors that cause cell multiplication and growth. The team at Wound Evolution covers your wound with this substitute rather than your skin.
At Wound Evolution, we exclusively offer Bio-Engineered skin grafts.
Why Are Bio-Engineered Skin Grafts the Best Choice?
A bio-engineered skin graft is most often considered for the following issues:
Non-healing wounds
Surgical wounds
Diabetic ulcers
Venous ulcers
Arterial ulcers
Pressure ulcers
Clinical studies show that covering a wound with a bioengineered skin graft provides the following benefits when compared to other skin graft types:
Effectively boosts healing
Reduces symptoms for rapid relief
Improves the quality of life for patients with diabetic and venous leg ulcers
Less painful
Fewer complications
In-office procedure
While most patients are good candidates for bioengineered skin grafts, you can't get one if your wound is infected. When our team determines that you are a good candidate and recommends bioengineered skin grafts, they will explain what they're using, what it's made of, and how it works.
Are There Different Types of Bio-Engineered Skin Grafts?
Many types of skin substitutes are available, and each is engineered to serve a specific purpose. While some are designed to replace the skin's epidermis (outer layer), others replace the dermis (the second layer) or both.
Skin substitutes may be temporary or permanent and contain biological or synthetic materials. Additionally, some bioengineered skin substitutes consist of a complex mix of biological molecules which serve as a scaffold supporting the growth of your skin. This type provides additional benefits, such as promoting new blood vessel formation or neutralizing enzymes that damage new tissue.
Choose Wound Evolution for Bion-Engineered Skin Grafts
At Wound Evolution, your patient experience influences every decision we make. From the minute you contact us through treatment completion, we are dedicated to ensuring your seamless experience. With tailor-made treatment plans featuring the latest in wound care technology, such as bio-engineered skin grafts, our expert providers are the best choice for a holistic approach to helping you heal optimally.
If you are experiencing a new or chronic wound, Wound Evolution can help. We have four convenient wound facilities in Dallas, Fort Worth, San Antonio, Texas, and Overland Park, Kansas. Contact one of our offices today to schedule your appointment and find relief from your wounds.